Future Plans
The CLSSA is embarking on a program of activity in the contact lens field. We have already participated in a contact lens practice cost analysis together with other major role-players in the industry. This analysis is hoped to provide pertinent information regarding practice management and costing related to contact lens practice in these testing economic times.
A modern style education program is being planned to promote knowledge and practical skill enhancement which could include on-line education, chat groups and video teaching.
From our recent Contact Connect conference we identified the need for continuous practical hands on education as in the form of a wet lab, this will be implemented as a CLSSA roadshow.
Keep a look out on this website for future developments.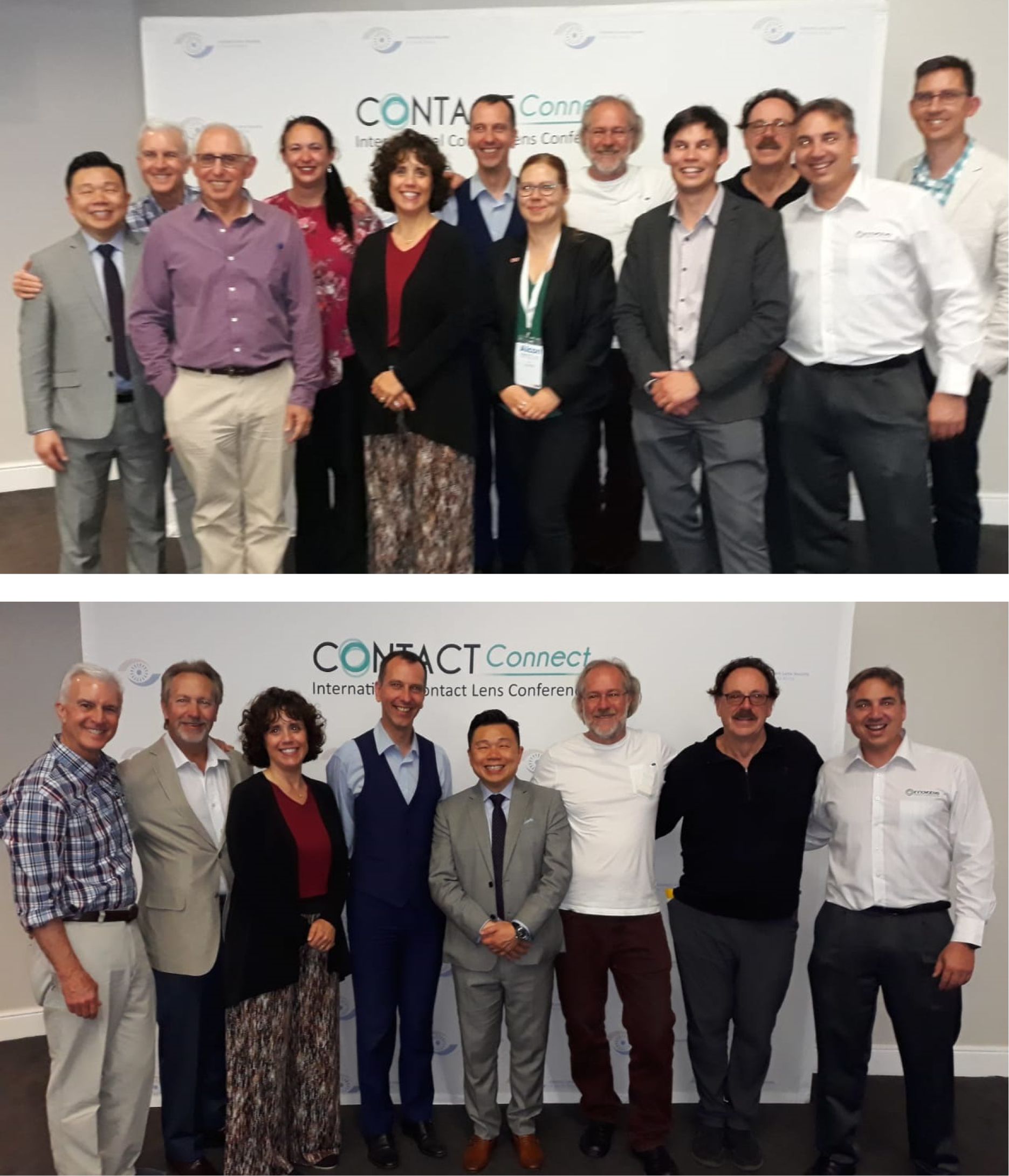 Our Mission
There is still a need for the important role that the Society has to play in the contact lens field. Although there might be some differences in the areas of involvement required, the original goals of the Society remain relevant today. The Constitution of the Society states that the Aims and Objects are, amongst others, the following:
To promote the interchange of knowledge and fitting techniques in the field of contact lenses
To promote high ethical standards in contact lens practice.
To encourage and promote research in all aspects of contact lenses.
To act as liason between its members and other related bodies, eg. SAOA , HPCSA, regulatory bodies.
To elevate the status of the contact lens practitioner.
To create public awareness of contact lenses as a vision correction modality.
Our History
In 1964 contact lenses were in their infancy as a modality of vision correction in SA. At that time a handful of "pioneer" contact lens practitioners got together to establish the Contact Lens Society of South Africa (CLSSA). The founder members to whom we owe a debt of gratitude are Sid Saks, Brian Saks, Flip Bruwer, Grant Jenkins, Dr Bertie Beiles and Edwin Levey.
In those early days when knowledge of the art and science of contact lens fitting was growing exponentially, the CLSSA played a pivotal role in promoting knowledge and fitting expertise in contact lens practice. From its early beginnings the enthusiasm of the founder members resulted in rapid growth in membership of the Society.
1964 was a watershed year when the Society held its first international congress. Over the years this was followed by numerous successful, well attended congresses where there was joint participation by optometrists, the supply industry to the profession and some ophthalmological colleagues.
Sadly the activities of the Society waned and thanks to Flip Bruwer and some previous office bearers, the activities of the Society were revitalised, only to relapse into a period of inactivity particularly when Flip sadly passed away.