Hybrid Lenses
UltraHealth & UltraHealth FC

How well do you see the world around you? With UltraHealth take your life back and see in a new way filled with clarity and comfort. No more lenses popping out. No more irritating dirt. No more cloudy vision after a few hours of wear.
UltraHealth is the most advanced technology hybrid contact lens for keratoconus!
Now available is UltraHealth FC. Post-Rk, post-LASIK and other cornea trauma, can benefit from the oblate design of this latest edition to the UltraHealth family of lenses. Now, you too can 'Transform your Vision' with UltraHealth hybrid contact lenses.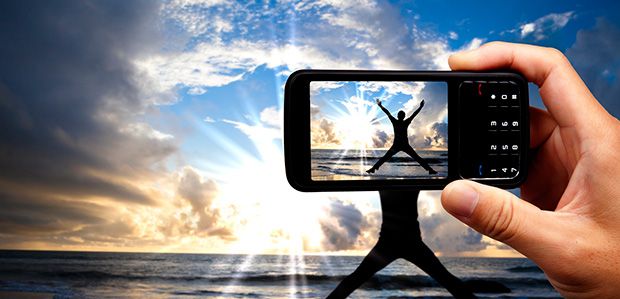 Crystal Clear Vision
UltraHealth delivers GP vision from a hybrid contact lens. The "rigid" (GP) material optimizes vision; while the soft skirt centers the lens over the cornea, providing enhanced clarity and longer-lasting comfort for irregular cornea and keratoconus patients.
Sun Protection
UV Blocker —The "rigid" (GP) portion of the lens includes a UVA and UVB blocker to help protect your eyes from the sun.
Breathable
Long-Term Corneal Health—UltraHealth is made with materials that allow very high oxygen transmission. The lens design promotes tear circulation throughout the day, allowing for all-day wear.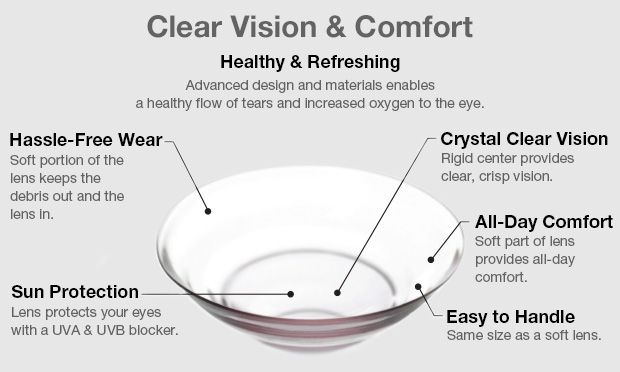 Comfortable
All-Day Comfort—The soft silicone hydrogel material that surrounds the GP portion of the lens a is a similar material as a soft contact lens. The lens is designed to allow for ongoing exchange of tears under the lens adding to the all-day comfort.
Hassle-Free Wear—UltraHealth is the same size as a soft lens, making it more familiar to handle, while the soft portion of the lens keeps the debris out and the lens in.