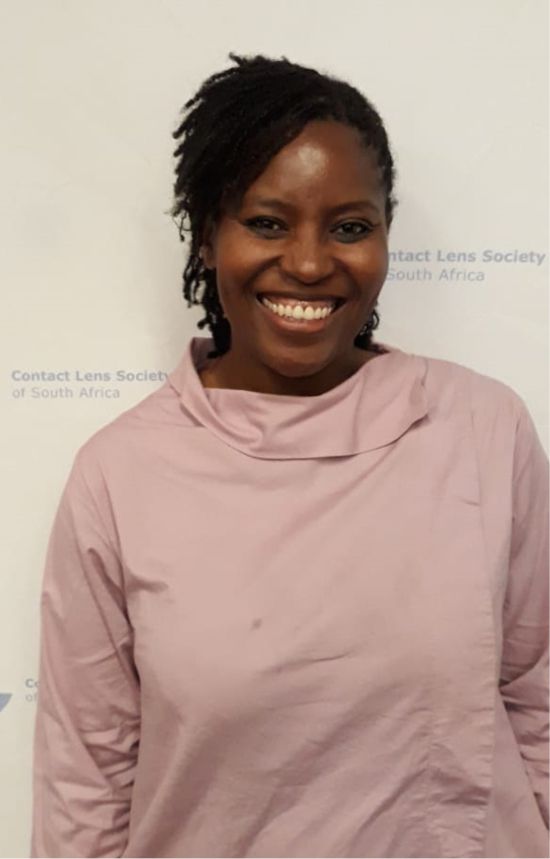 Nthombi Zitha
Benedicta Ntombikayise Zitha is a motivated woman who is passionate about her work and prides herself in her achievements. She finds pleasure in helping others and working towards a goal. She is driven and leaves no stone unturned when she is on a mission.
She has been in Optometry for the past 15years and enjoyed every second of it. Ntombi as she is passionately known started a private practice soon after graduation that was the only way in which she could have the freedom to pursue other avenues and have her ideas being put into place. She supplied Xstrata, Total (Dorstfontein and Forzando) and Shanduka with prescription safety eyewear.
Her passion in helping others was expressed in her involvement as a Director in an NPO called Bona Bolo, which gives spectacles to the under privileged all around the country and the continent in the near future. She has recently started with Dyslexia diagnosis and therapy. . She received a certificate in the Goldman Sachs-Gibs 10000 Women Certificate Program for Women Entrepreneurs. She is currently contracted to the University of Pretoria as an Optometrist. She also supplied the department of Health and Correctional Services in Gauteng and Mpumalanga with spectacles.
Recently joined the Contact Lens Society SA. She has been motivated to further her studies as she saw so opportunity when the scope of Optometry was increased and did her Diagnostic and Therapeutics. She is currently finishing off her community service hours (600) at Tshwane District Hospital. While still working on her career she has the energy to also keep her spirituality in check with her Ministry training, which she is already on her fourth year.